Hardware
This is a brief overview of my equipment / computers / home automation.
Main PC: MacBook Pro / Custom Desktop running Windows 7 and Debian Squeeze (dual boot)
Home Server:
This is the server I put  together a while ago, it controls the following:
Security Server (Video Camera's with motion detection / recording) – Running ZoneMinder
Media / File Server – 4TB of storage w/rsync of important files to backup offsite.
Home Automation Server – Lighting / Temp control ( Insteon and X10 )
Web Server – dev / personal projects
DB Server – dev work
Backup Server – backup for some production sites
Xen Server – Running 2 VM's – Asterisk / Dev Server
Sounds like a lot, but its all light duty and this server should be plenty for it.
The server is  running Debian GNU/Linux of course.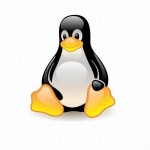 PSU: CORSAIR CMPSU-620HX
Case: COOLER MASTER COSMOS 1000
Motherboard: ASUS P5K-V LGA 775 Intel G33 ATX Intel Motherboard
CPU: Intel Core 2 Duo E6750 Conroe 2.66GHz
Memory: G.SKILL 4GB(2 x 2GB)
HD:  2 x 2TB Western Digital Caviar Green Drives