Well the iPhone 3.0 Apps with Push capabilities are finally showing up in the app store. I just updated BeeJive and it works pretty well, not sure how long you stay logged in for after you exit BeeJive.  Anyways, screen shot below…
The only apps I know of out now are:
APNews
BeeJive IM
AIM
Pollen
Tap Tap Revenge
IM +
ToDo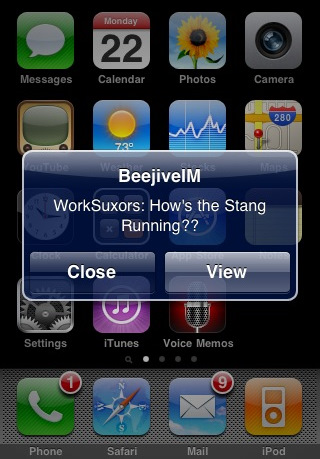 Any others out there?